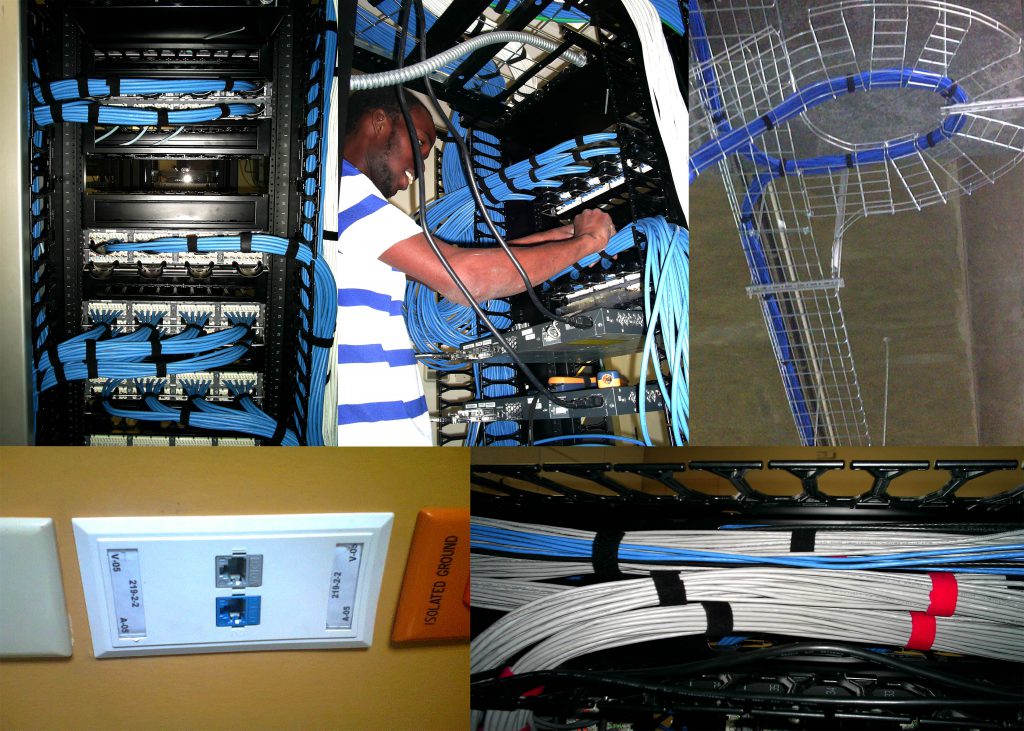 Our services provided by us include installation of supporting Infrastructure for Data and Voice networks Including Structured Cabling, Uninterrupted Power Supply Distribution, Surveillance Systems and computer hardware installation and maintenance.
The materials used by Connectivity Options are usually not from a single manufacturer unless this is a requirement of the client.  We seek to find the best quality material for the best price while maintaining the minimum standards set out by the certifying bodies.  By doing this we are able to get a quality installation for a much lower pricing range. This cost savings is then passed to our clients.
Connectivity Options has done installation for the following:
Structured Cabling Systems (Copper and Fiber Optics, Indoor and Outdoor)
CCTV Systems (analog and IP)
Power Distribution
UPS power installation
Mast fabrication and installation for GPS antennas and other outdoor wireless devices
Mitel Networks MCD/3300
LED Lighting (Bluesun LED Lights Distributor)
Solar Power Systems
Electronic Gate Openers/Barriers
For further information on the services we provide, please feel free to call us. You may view our contact information here.